We care all family members

Download 6 Legs Traveler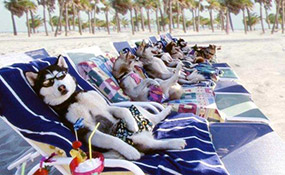 We are part of the tourism industry and we personally love animals, dogs or cats are considered an integral part of the family and therefore we must be brought on holiday with us!
To make the stay special for the whole family we plan simple but useful services to make happy you and your Fido!
You will always find available in the room:
a bowl
a special carpet for your 4-legged friend where he can rest
All our rooms have a balcony and air conditioning to make the animal experience a pleasant stay.
At the reception:
Toilet bags are always available for your outdoors walks
All information and discounts for access to the "Bau Bau Beach"
Information on parks and areas where your pet can run and play freely
A contact with the veterinary clinic affiliated, in service 24 hours a day
Dog-sitting service on request
Services dog washing on request
Succulent biscuites always available
Hygenic wipes and wipes
Parfum for the dog
BAU BAU BEACH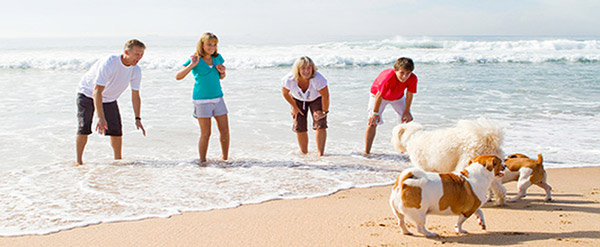 Hotel accessible areas : all public areas of our hotel are accessible to your animal respecting other people (fans or not of our 4-legged friends)..
Safety: We thought about the safety of your friends. On the arrival at the hotel they will be equipped with a "identifical tally." to be worn so that it is always recognizable if he get away from the hotel.
Cleaning: In respect of all our customers 4-legged and two-legged friends all rooms will be sanitized at the end of the stay. The rooms will be cleaning with anti allergy agents in order that all our customers are happy, confident and satisfied because cleaning is the most important goal for us! For this reason, a small fee is required ( euro 20,00 per pet), that included daily cleaning and final sanification.
Hotel partnered with Bau Beach
Our Hotel adheres to the Bau Beach project to offer even more services to your four-legged friends.

OUR CONTACTS
Via Bafile 113, 30016 Lido di Jesolo (Venezia)

+39 0421 380606

info@hotelmarcopolo.it